---
WHERE ART & SCIENCE INTERSECT TO CREATE GORGEOUS SMILES
---
We strive to deliver exceptional comprehensive dental care, and we do so by spending the time necessary to get to know our patient from the beginning.
---
Stuart Prosthetic Dentistry has a patient-centered objective: quality of care over quantity of care. We are a small team of experienced dentists in Stuart, FL, serving the surrounding communities on the Treasure Coast. We understand and value the fact that we are taking care of our neighbors. We are NOT a multi-doctor, commercial chain of dental offices, which has become so common today.
We're delighted to welcome our new patients from the Stuart area and beyond. If you're coming in from afar, we'll make it worth your while. We are here to serve all of your dental needs, from the most complex prosthetic dentistry to a simple regular check-up and professional cleaning. Our patients can depend on the highest quality of comprehensive dentistry delivered with care, compassion, and integrity. If you haven't already scheduled your appointment, please contact our office today!
---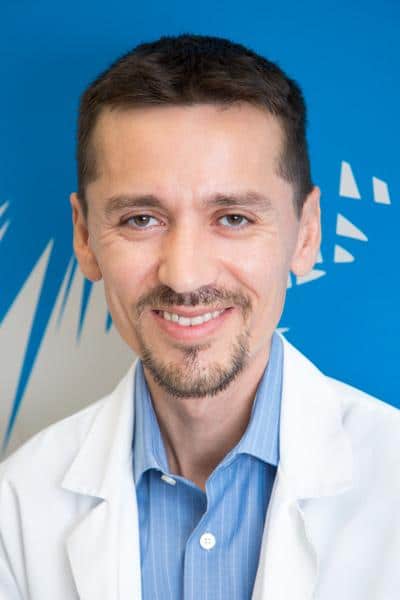 ---
Specialized restorative dentistry in a home town practice.
---
Dr. Tyler has more than 20 years of experience in the field of dentistry. His journey began right here in Stuart, after graduating from Martin County High School. By the time, Dr. Tyler had become a Certified Dental Technician, he had fallen in love with dentistry and dedicated himself to becoming a dentist. Even after four years of dental school, he felt like he had more to learn, and he pursued three additional years of advanced education in the dental specialty of prosthodontics.
---
Why a Prosthodontist?
---
A prosthodontist is a dentist who has attained advanced education and training, efficiency, and expertise with advanced technology. They are extensively trained in state-of-the-art techniques and procedures for treating complex dental conditions and restoring optimum function and esthetics. Rigorous training and experience give a prosthodontist a special understanding of the dynamics of a smile and the preservation of a healthy mouth.
Stated simply, a prosthodontist is a specialist who can reconstruct your teeth in a number of ways. They care very much about your overall well-being and are invested in creating long-lasting as well as cosmetic solutions for their patients.
---
Learn More About Dr. Tyler
---
---
---
Meet Our Team of Dental Professionals
---
---
Our highly-qualified team consists of:
---
One Owner Dentist: Olin D. Tyler II, C.D.T., D.M.D., M.S., P.A.
One Certified Registered Dental Hygienist
One Office Manager
One Primary Certified Expanded Functions Dental Assistant
---
Our dentists in Stuart, FL, are honored to be chosen to contribute to your oral health. We enjoy coming to work and our proud of the services provided. You'll soon understand that you picked the right office.
Meet Our Team
---
At Stuart Prosthetic Dentistry, our valued patients can expect exceptional dental care in a modern facility.
---
From a visit to our office for a regular dental check-up, to treating a complex prosthetic reconstruction, our network of dental professionals is dedicated to improving your smile.
---
---
What Our Clients are Saying
"Dr. Tyler is caring professional who provides top notch care and has staff that are just super! I would highly recommend them to anyone seeking these kinds of services. I am extremely pleased with his quality of work."
Fred
-Stuart, FL
"Dr. Olin and his staff are wonderful and I travel there from Palm Beach Gardens because they are worth it. Try them and you will see that not all dentists and their staff are as thorough, kind and gentle as these professionals."
Linda
- Palm Beach Gardens, FL
"It was my lucky day when I found Dr. Olin Tyler to do the dental work I needed. The end results were better than I hoped for. He is gentle, thorough, and extremely competent in all phases of prosthodontics and implants."
Jewell
- Palm City, FL
---
Advanced Digital Technology
---
At Stuart Prosthetic Dentistry, we are using the most advanced technology to allow for the safest, most accurate, and predictable outcomes achievable.
---
Dr. Tyler, as a prosthodontist and Certified Dental Technician (CDT), has unparalleled training for incorporation of digital solutions into his practice. Our practice has experienced significantly improved workflow efficiency and accuracy. Our patients treated with digital solutions are benefitting from the combination of efficient processes, accurate high-strength materials, and beautiful esthetics.
Sirona 3D Imaging

We have the Sirona ORTHOPHOS SL Imaging Machine in our office, which brings new possibilities for treatment planning. Learn More about 3D Imaging
---
---
---
---
Patient Info
---
We have a simple goal that we strive for every day: to go above and beyond for our patients.
---
Learn what to expect when visiting the dentist. Click the links below to learn more about our practice, download patient forms, and access aftercare instructions.
---
Access More Patient Info
---
---
Contact Our Dental Office in Stuart, FL
---
Contact our office today to request your appointment!
---
Visit Our Office
---
834 S.E. Ocean Boulevard
Stuart, FL 34994
Directions
---
772.286.1606
---
Call our office today to request your appointment!
---