Dental Veneers in Stuart, FL
---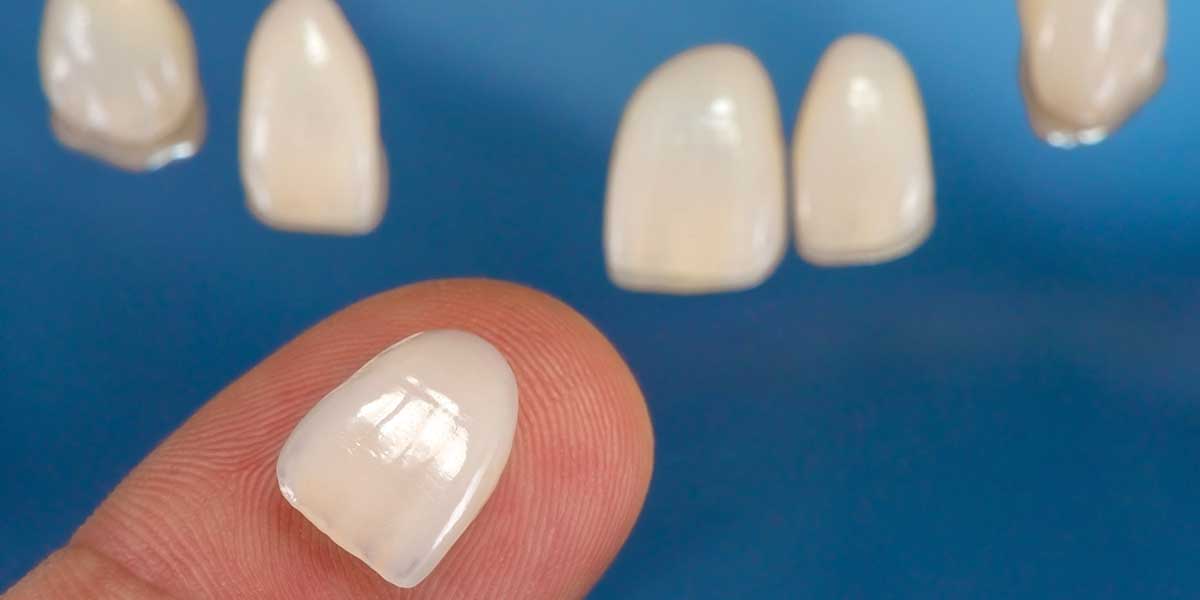 ---
Stuart Prosthetic Dentistry provides dental veneers in Stuart, FL. Call our office today at 772.286.1606 to schedule an appointment.
---
Veneers are a natural-looking cosmetic treatment that can provide a dramatic smile makeover.
---
The best type of dentist to choose for cosmetic dental procedures such as veneers, is a prosthodontist, like Dr. Tyler. As a Certified Dental Technician (CDT) before he became a dentist, Dr. Tyler gained invaluable experience, working several years in a dental lab. Tooth anatomy, contours, and esthetics are strengths of both CDTs and prosthodontists.
---
What are dental veneers?
---
Veneers are custom-made thin shells of tooth-colored porcelain, ceramic, or composite resin bonded over the front (visible) part of the tooth. They are used to modify the color, shape, size, or length of teeth. Veneers may be used to restore a single tooth, or in most cases, multiple upper front teeth to create a beautiful bright "Hollywood" type of smile makeover. Veneers allow dramatic smile improvements with a minimally invasive approach.
---
Veneers can be applied to one or several teeth for any of the following aesthetic reasons:
Correct gaps between the teeth
Correct uneven lengths
Correct slightly misaligned teeth
Correct discoloration
Restore chipped teeth
Correct teeth that are slightly crooked
Change the size or shape
---
---
How are veneers applied?
---
First, a veneer shade best for your smile is chosen with your desires in mind. Next, a small amount of tooth structure must be removed to avoid making the tooth look big and bulky. The tooth preparation is limited to the enamel and usually involves only the front and sides of the tooth.
If composite resin veneers are chosen, they are bonded and sculpted directly in your mouth during a single appointment. The veneers are smoothed and polished to look like natural teeth.
If porcelain veneers are chosen, an impression or digital scan is made to provide an exact model for the dental lab-fabrication of your custom-made porcelain veneers. The lab waiting period may take several days. Temporary veneers are made for you to wear in the meantime. At the second visit, the temporary veneers are removed and the teeth are cleaned. Finally, the lab made veneers are adjusted and bonded to the tooth.
---
CEREC Single-Visit Veneers
---
No Temporary Veneers. No Messy Impression. One Easy Appointment. Combining Dr. Tyler's certification in dental laboratory technology (CDT), and prosthodontic advanced education and training, with CEREC advanced digital technology, your porcelain or ceramic veneers can be fabricated efficiently and exceptionally in a single visit.
---
How long do veneers last?
---
On average, veneers tend to last between 5 and 15 years. The lifespan of veneers depends on your commitment to at-home toothbrushing and flossing and professional dental hygiene visits, and other oral habits, like teeth grinding. In many cases, a night guard or occlusal appliance is indicated to protect your veneers from future complications.
---
Are you looking for a dentist in Stuart, FL?
Contact us
today to learn more and schedule an appointment.