Dental Crowns in Stuart, FL
---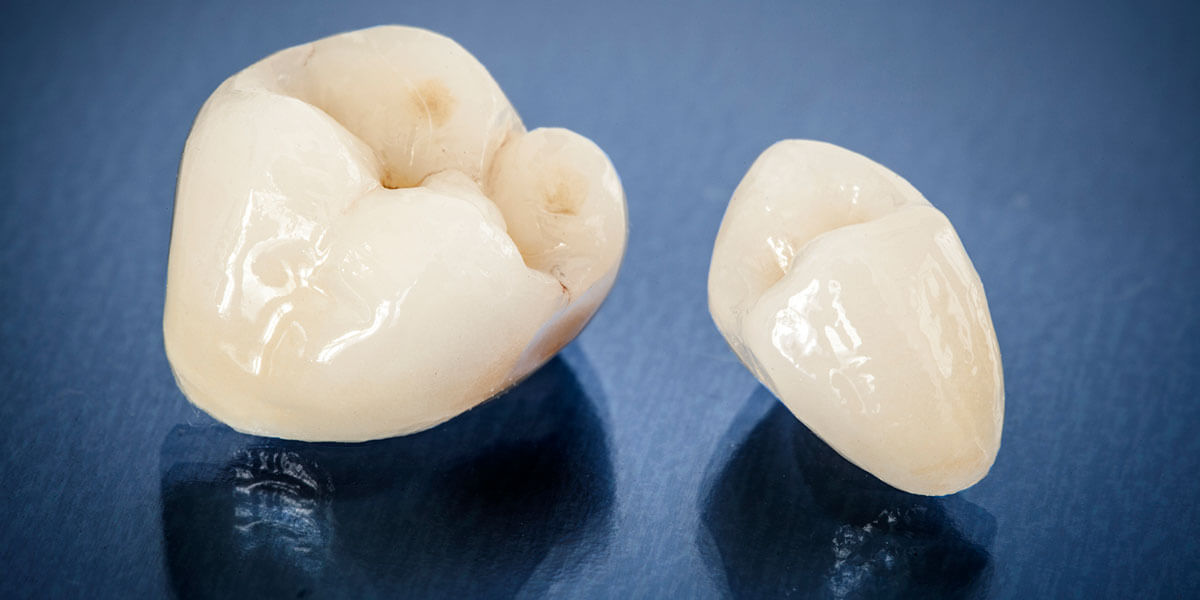 ---
Stuart Prosthetic Dentistry provides dental crowns in Stuart, FL. Call our office today at 772.286.1606 to schedule an appointment.
---
If a tooth has more extensive decay, a dental crown may be the ideal aesthetic and functional restorative solution.
---
In the past, the process of delivering a crown took two to three visits to the dentist. It included messy impressions, a temporary crown, and a 2 to 3 week waiting period for a dental lab to fabricate the finished crown. The impression material, stone models, wax, and metal casting, required in this traditional approach all induce inaccuracies (although clinically acceptable) into the finished lab-made crown. Often, many chairside adjustments to the lab-made crown are required to correct those inaccuracies upon delivery. The temporary crown that is worn for the lab waiting period can also be a hassle for many patients. While you have a temporary crown, the tooth may be more sensitive to hot and cold and you will be told to avoid sticky and crunchy foods.
---
---
Today, using CEREC, an advanced dental technology, crowns can be made of tooth-colored materials (ceramics, porcelain, composite resin) in a single visit. Apart from speeding up the process, CEREC crowns are 50 percent more accurate than lab-made ones. This is because with CEREC the impression is made by digital scanning of the teeth and then the crown is virtually designed and milled (CAD/CAM). This digital process eliminates the need for impressions, stone models, wax, and metal, including their inaccuracies. In addition, a temporary crown and second appointment is not needed.
---
CEREC Single-Visit Crowns
---
---
No Temporary Crowns. No Messy Impression. One Easy Appointment. Combining Dr. Tyler's certification in dental laboratory technology (CDT), and prosthodontic advanced education and training, with CEREC advanced digital technology, your crowns can be fabricated efficiently and exceptionally in a single visit.
---
Frequently Asked Questions About CEREC Crowns
---
When does a tooth need a crown?
---
There are many reasons you might need a dental crown. If you are getting a single-tooth dental implant, a crown is used to replace your missing tooth above the gumline. Other times, crowns are used to restore a tooth after a root canal treatment, damage from dental trauma, or deep decay.
---
How long do CEREC crowns last?
---
The lifespan of a CEREC crown depends on your oral habits, hygiene, and the location of the tooth in your mouth, but most CEREC crowns last decades or more. CEREC crowns are known for being durable and long-lasting.
---
Are CEREC crowns more expensive?
---
No, CEREC crowns are comparable in price to traditional dental crowns.
---
Is it better to get a crown or pull the tooth?
---
It's always better to save a tooth rather than extracting it. Unless you replace your tooth with a dental implant, an extraction can have a detrimental effect on your oral health. The bone that once supported your extracted tooth will begin to break down through a process called resorption. Over time, this can cause surrounding teeth to shift and become loose; it also weakens your bite.
---
Are CEREC crowns better?
---
CEREC crowns are a better option for most patients, which is why we offer them at our practice. They are affordable, strong, esthetic, accurate, and fast. Because they eliminate the need for a temporary restoration, a CEREC crown is better for your oral health.
---
Are CEREC crowns covered by insurance?
---
Although every dental insurance plan is different and you will need to verify your coverage with your insurer, most insurance providers offer coverage for CEREC crowns. We can help you understand your benefits and out-of-pocket expenses.
Are you looking for a dentist in Stuart, FL? Contact us today to learn more and schedule an appointment.
---