CEREC Single-Visit Crowns Technology
---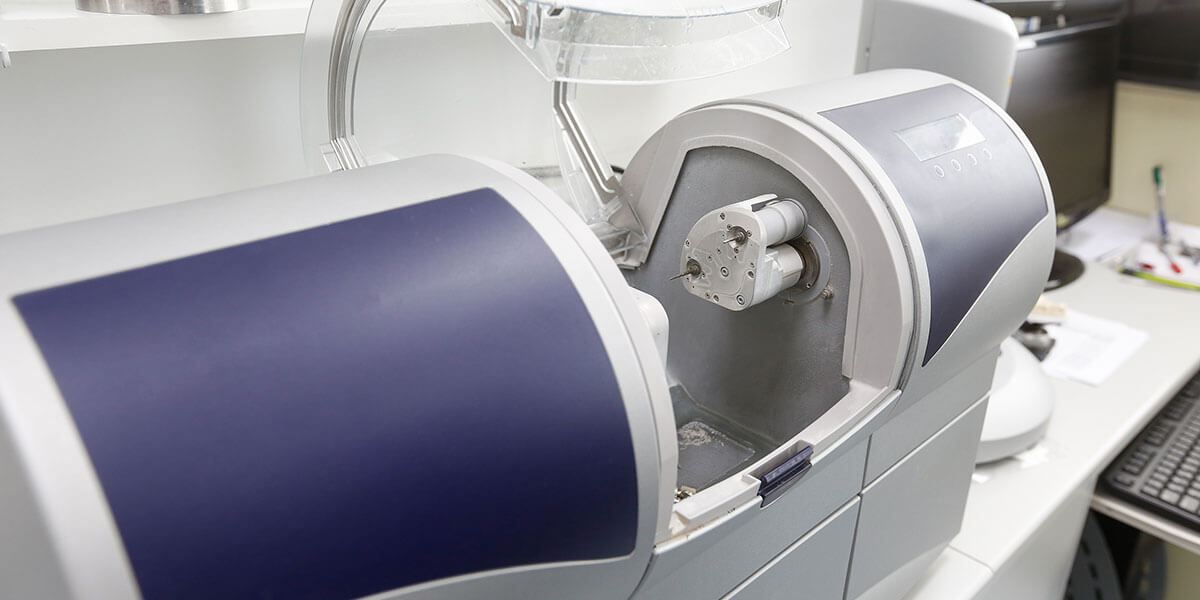 ---
Our Patients' Advantage
---
Dr. Tyler combines his advanced prosthodontic training and dental lab background with an innovative and artistic approach to take CEREC to the highest level for his patients.
---
CEREC - Single Visit Technology
---
No unpleasant impression material – we have a camera that can capture the teeth in seconds (digital scanning) and transfers this information into computer software. This software allows the restoration to be virtually designed and milled (a CAD/CAM process).

No bothersome temporary restoration – with CEREC, the definitive restoration is inserted directly without any temporary compromises needed.

No 2

nd

 appointment – Treatment completed in a single session.

Long-term stability – Like advances in cell phone technology, this digital process for fabrication of dental restorations has been progressing for the last 30 years. Today, it has surpassed our traditional lab processes for fabrication of dental restorations in terms of accuracy and predictability. At this time, CEREC restorations are about 50 percent more accurate than lab-made ones and always improving.
---
Frequently Asked Questions About Single-Visit Crowns
---
How are Same Day Crowns Made?
---
Same day crowns are made by our in office Certified Dental Technician, who also happens to be our prosthodontist, not an outside dental lab or an in office dental assistant as in most offices.  Our state of the art 3-D imaging and CAD/CAM equipment allows Dr. Tyler to utilize his specialty and laboratory training to fabricate exceptional, customized crowns in a single appointment. First, an optical scan is performed to obtain a digital model of your teeth and the tooth/teeth prepared for the crown. Next, while you wait, the restoration is designed on a computer and machined by a dental milling unit. Next, after try-in and confirmation in the mouth, the raw material is stained, glazed, and fired in a porcelain oven to obtain the final restoration. Finally, the crown is bonded in place and adjusted to complete the appointment.
---
Are Same Day Crowns More Expensive?
---
No. Although you would think same day crowns are more expensive because of the increased convenience and quality, this is not the case. In our office, same day crowns are priced the same as lab made crowns.
---
Are Same Day Crowns Covered by Insurance?
---
Yes. If your dental insurance coverage includes the cost of crowns, it will also cover the cost of same day crowns.
---
What Are The Benefits of Same Day Crowns?
---
With our prosthodontist being a Certified Dental Technician, excellent final results (such as shade and fit of the crown) are much more predictable compared to having an outside dental lab fabricating the crown. However, there are many additional benefits to choosing same day crowns over traditional lab made crowns. These benefits include:
Elimination of the messy, often gag-inducing, and less accurate traditional dental impression material and tray (we use an 3D scanner instead)

Elimination of the usual two week minimum waiting period for the lab to fabricate the crown

Elimination of the dreaded temporary crown and worries of it coming uncemented, breaking, and restricting your diet during the lab waiting period

Elimination of the second appointment required after the lab waiting period for the removal of the temporary and delivery of the lab made crown
---
How Long Do Same Day Crowns Last?
---
On average, dental crowns (including same day crowns) tend to last between 5 and 15 years, but some cases last up to 30 years. However, like natural teeth, crowns can chip or fracture over time and the tooth under the crown can still get cavities. The lifespan of a crown often depends on your commitment to at-home care and professional dental hygiene visits, and other oral habits, like teeth grinding. In many cases, a night guard is indicated to protect your crown.
---
Can I Really Get A Crown Done In One Day?
---
Yes. You can absolutely get a crown done in one day! Digital dentistry has revolutionized the field of restorative dentistry. Through the use of CAD/CAM technology, we can offer a final crown in a single visit. Same day crowns offer the durability, accuracy, and beauty of traditional crowns without the wait.
---
Will The Color Of Same Day Crowns Match My Teeth?
---
Yes. Same day crowns are milled from a block of ceramic material. These ceramic blocks come in various tooth colored shades that we carefully select, with your input and confirmation, to match the base shade of your natural teeth. In addition, custom staining of the ceramic is performed to duplicate the intricate details of your surrounding natural teeth. Dr. Tyler's artistic ability and experience as a prosthodontist and Certified Dental Technician leads to beautiful results for our patients.
---
Are Same Day Crowns Free Of Metal?
---
Yes. Same day crowns are free of metal. They are made from ceramic material that matches the color of your teeth, blending in perfectly with the rest of your smile. 
---
What Are Same Day Crowns?
---
Simply put, same day crowns are crowns that are fabricated and delivered during a single dental appointment. In the past, crowns could only be made by dental technicians in an offsite dental lab and the process took weeks. The traditional approach of using a dental lab required multiple appointments and a temporary crown that could break or come uncemented during the weeks of waiting time. Through the use of 3D imaging and CAD/CAM technology, we have the ability to digitally design and fabricate a custom ceramic crown in our office so your tooth can be prepared and your crown can be placed on the same day. These crowns are stronger, more predictable and esthetic than traditional crowns.
---
Who Needs a Crown?
---
You may need a crown if you:
Have a cavity that is too large for just a filling
Have a tooth that is cracked, fractured, worn down (due to grinding), or otherwise weakened
Have had root canal treatment - the crown will protect and maintain the esthetics of the restored tooth
Want to cover a discolored or badly misshapen tooth and improve your smile
---