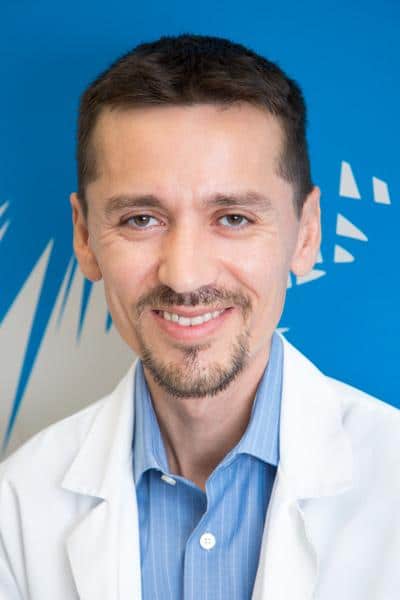 ---
Dr. Tyler started his dental career as a CDT before becoming a licensed general dentist and prosthodontist.
A Unique Journey in Dental Education
---
Dr. Tyler has been climbing the ladder in the field of dentistry for more than 20 years. His journey began right here in Stuart, FL, after graduating from Martin County High School. He started working in a dental lab while attending Indian River State College's Dental Laboratory Technology and Management program. Upon graduation, he passed written and practical exams to earn his Certified Dental Technician (C.D.T.) status. By this time, Dr. Tyler had fallen in love with dentistry and dedicated himself to becoming a dentist.
The next part of his journey took him to Gainesville, Florida. He had been accepted to attend the University of Florida to earn a bachelor's degree (B.S.) in Microbiology and Cell Science. After graduating with honors, he was accepted to the University of Florida College of Dentistry. Dr. Tyler went on to become a Doctor of Dental Medicine (D.M.D.) and licensed general dentist.
However, even after four years of dental school, he felt like he had more to learn. His dental lab experience destined him to pursue three additional years of advanced education in the dental specialty of prosthodontics. More than 13 years after his journey began in the dental lab, Dr. Tyler earned a Master of Science (M.S.) degree in Dental Sciences and was certified as a prosthodontist.
---
A Dental Lab Approach
---
Dr. Tyler gained a clear and wide-ranging understanding of restorative, cosmetic, and digital dentistry by becoming a Certified Dental Technician prior to becoming a prosthodontist. In his past dental lab experience, he used wax to design full arches of customized teeth and fabricated crowns and bridges in the traditional approach. This developed his expertise in creating artfully crafted, superb dental prosthetics using digital advancements as they have evolved over the years.
His dental lab background has provided him with a keen eye for quality. He chooses to complete most lab procedures himself in the office, often during your appointment. However, when required, works only with experienced local labs that he has built an open line of communication with. This allows for effective teamwork to achieve predictable outcomes for his patients. He only delivers high-quality restorations that are customized in detail, down to the shade, for each patient he treats.
---
An Interdisciplinary Approach
---
Dr. Tyler believes in delivering dentistry that goes above and beyond the accepted standards of care. If complex treatment is needed, he values interdisciplinary dentistry and believes that, in certain circumstances, other highly qualified specialists may be best to perform particular treatments. If he cannot perform a procedure to his high standards, he will readily refer you to another specialist who will be able to help Dr. Tyler accomplish restoration of your oral health to optimum function and esthetics.
---
On a Personal Note
---
Dr. Tyler is a devoted husband to his wife Katie, and a committed father to his two precious boys, Olin III and Cashel. He is grateful to have such supportive parents, Olin and Carol, who reside here locally. He cherishes time spent with his family including their two dogs, Peaches and Mojo. They enjoy spending time out on the water, boating and on their personal water crafts (Waverunners). Being that his family originates from Detroit, Michigan, Dr. Tyler is a loyal Detroit sports fan…Detroit Tigers, Detroit Redwings, Detroit Lions, and Detroit Pistons. Obviously, after spending many years at the University of Florida in Gainesville, he is proud to be a Gator…Go Gators!
---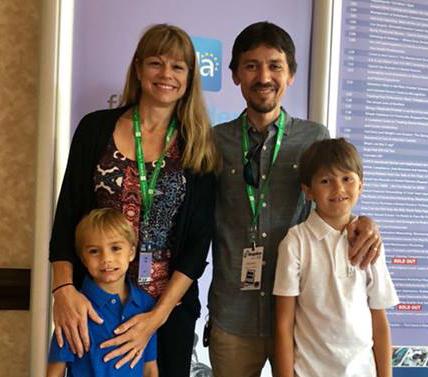 ---